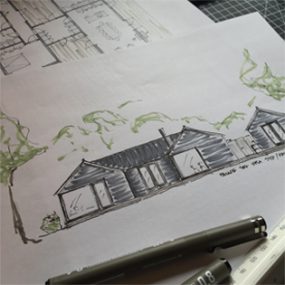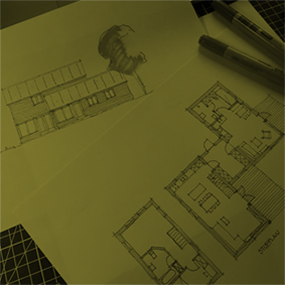 Homes Designed By
Danish Architects
The architects who have created Mønhuset place a very high value on the natural environment. The connection between humans, nature and a simpler lifestlye is, in our view, the best remedy for the soul in our fast-paced, stressful lives.
These values have inspired us to create a series of home designs that embrace the sensual and emotional ties between ourselves and nature.
We designed Mønhuset with the aim of creating the finest environment that families and their friends could enjoy."
Bent Lykke - Architect
Mønhuset Homes
Simple, functional homes where every square foot is fully utilized.
Our High Performance Homes
Mønhuset-Canada is a progressive company offering Homes with simple architecture and superior construction, where every square foot is optimized. Mønhuset-Canada performance homes are highly energy-efficient and offer enhanced comfort.
Our homes are designed and built so that the HVAC (Heating, Ventilation, and Air Conditioning) systems are optimally sized for your home. Fresh-air ventilation counters air tightness and improves the quality of indoor air. Once built, our homes require very little energy or space heating or cooling and use up to 90% less energy than a standard house. Our building envelopes are also designed to reduce the risk of any potential mould growth.
Testimonials
Pil Paltorp
"I really like the materials used in the Mønhuset homes. Solid construction with appropriate solutions."
Frederikke Bentzen
"You could feel that there are architects behind these homes and I have the impression that more thought is being given to the solutions."
Jens Løjmand
"The house, which we have had now for a few years works 100% as we intended. We have fantastic views of our garden and the room divisions, with active and passive areas, functions perfectly."
Concept
Our architect-designed homes are delivered in various forms of the longhouse, courtyard house or farmhouse. These homes may be built on site, modular or panelized, or a combinatuion of the three methods, making the finished house just right for you and your family.
See more »

Materials
At Mønhuset-Canada, we have an appreciation for the materials that we use and their characteristics. During the selection process, we complete thorough research and review of proposed materials to ensure that they meet our exacting standards . . . . and yours.
See more »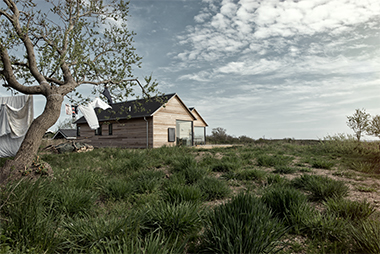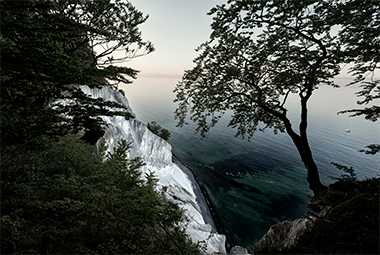 A breathing space connected to nature
Mønhuset homes are sensual and they stimulate and encourage strong emotional connections between man and nature, in all of its characteristics. The feeling of the cold against the skin on a frosty winter day, replaced by the warmth of a crackling fire. Resting comfortably, listening to the rain against the windows and the gusts of wind in the treetops on a cool autumn evening. The scent of a new day on an early summer morning where the dew is still fresh on the grass and trees. These are the experiences that our homes create. The feeling of being present and focusing on what's important right here and now. Mønhuset is a space of relaxation, where man, home, and nature can live in harmony.
It's all about getting away from it all and reducing stress.
About Mønhuset
Mønhuset homes originated from the questionon. How do we create a range of homes that will really address the wants and needs of many people and that can be built within a very few square feet? The first homes were actually targeted for campsites where there was a high demand on useage and functionality. The subsequent market interest and demand has driven us to make ajustments and to widen our original objectives.
See more »