We create a framework for all to enjoy happy times with family and friends.
Mønhuset-Canada
We market, sell and build, small to medium-sized Mønhuset homes in North America. Our homes include high performance energy systems design options. We invest in R&D to offer new yet simpler building technologies based on existing technologies but within a more modern and affordable package. We strive to design solutions that do not require expensive added technology.
Our Vision
Our goal is to create living spaces that stimulate and encourage treasured and memorable times with family and friends.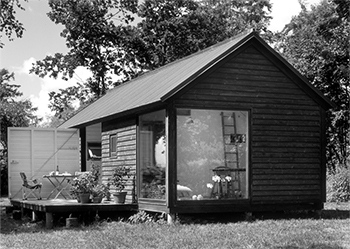 Our Mission
To deliver simple, affordable, high performance homes with carefully considered solutions, built with superior materials and efficiencies – recognizing that the connection between individuals and the natural environment is key to a better quality of life.
History
Mønhuset was originated as a study on how to make a house for small families within a very few square meters. The first houses were intended for campsites where there are high demands on utilization and functionality. Over time, Mønhuset has undertaken an optimization process towards much higher energy efficiencies and to also meet higher demands for larger houses composed in new ways.