A house that instantly connects you to nature.
Modular concept
Our Mønhuset homes, initially designed as modular, can also fairly simply, be built on-site, as a panelized system, or a combination of these methods. Homes are generally designed around four basic components: Bedroom, Breezeway, Kitchen-Bathroom-Loft, and Livingroom. This provides a solid structure that makes it much simpler to customize your home to meet your specific needs – without compromising on the architecture or building functionality.
Living room
Kitchen / bathroom
Bedrooms
Transitional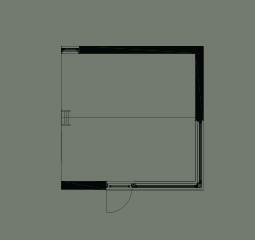 Living Room
The living room is open, with direct connection to the kitchen.The large corner window provides expansive views to the exterior. There is also an exit point at this location to the outdoors.
Kitchen+Bath+Loft
The kitchen is centrally located and separates the active from the passive spaces via a breezeway. There is also direct access to the bathroom from the breezeway as well.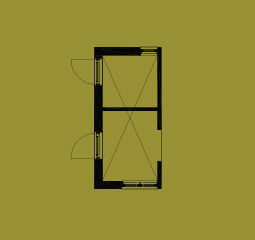 Bedrooms
Bedrooms are separated from the living area to ensure a quiet space where you may rest or retire to without being disturbed.
Breezeway
The breezeway separates the bedrooms from the more active living spaces. It is an indoor / outdoor space that can provide immediate connection to exterior terraces and gardens. The breezeway enhances that close connection to nature that we encourage.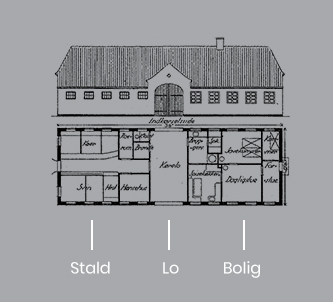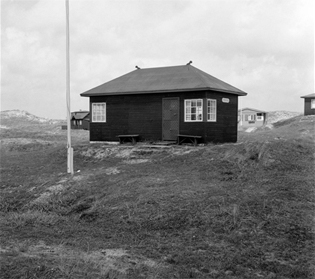 Inspiration
The inspiration for Mønhuset homes comes from simple and functional living spaces, where every square foot is carefully and fully utilized. Our homes are built to exacting standards of high-quality craftsmanship. We avoid complicated building principles and practices and systems that may have questionable durability over the long term.
A good example of "form meets function" is the earliest narrow and elongated farmhouses – the homestead. Homesteads had to accommodate many functions in order for the occupants to be able to live "off-grid" in the countryside and to successfully support themselves.
Another source of inspiration came from the more classic cottage: a holiday home that accommodated the basic facilities and included close interaction between outdoor and indoor activities. These homes were normally constructed with simple materials – often wood, with black, tarred facades and peaked roofs with roofing felt or asphalt.
Our Mønhuset homes are a perfect solution for those seeking rural living with optional spaces for home offices. Homes that have a character that is unlike the traditional, detached urban home. Our objective is to have owners rediscover the soul of a home where one can Live, Play and Work
Architecture
Mønhuset was created by an architectural firm, where architecture, design and functionality are their core values. They did not envisage that people would use these homes only for the present, but well into the future. Therefore, the home designs and construction are timeless in appearance and functionality. In order to maintain these key values, we have a licensed architect available to assist you and guide you with the direction of the design and location of your house on your selected site.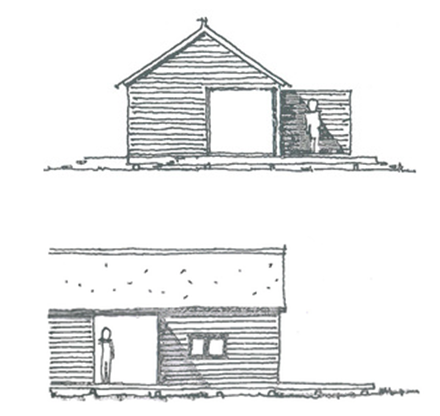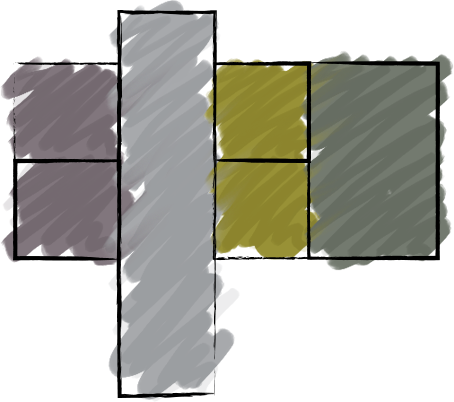 Floor Plans
The concept for the floor plan designs includes active and passive areas that are connected by a breezeway that may be opened on both sides as needed. The kitchen is centrally located and is separated from the active areas with a breezeway. The kitchen is located to allow for both indoor and outdoor dining.
House Types
There is a wide range of potential variations that can be made to the base models. Mønhuset has named the three main models.
Long house, Farm house, Courtyard house
See more »

Our Process
1. Proposal
Before a proposal is prepared, you are invited to visit a Mønhuset model home, if possible. Once you have selected your new home, we prepare an initial Project Scope of Work, that would include your desired options, a Cost Estimate and a preliminary Project Schedule.
2. Contract
Once we have agreed on the contract details, it is reviewed and signed. The contract will include any project clarifications and additions.
3. Project Preparation
Selection and purchase of final home location. Modifications made as requested,and final materials reviewed and selected with you, and project adjustments are made as necessary.
4. Permitting
Required drawings and documentation are submitted to local authorities for review andapprovals. The timespan for this step will vary from municipality to municipality.
5. Preparation For Construction
The project is prepared for construction with final drawings, descriptions, lists,, etc. as required by the selected builder. Final adjustments, as may be required by the municipality, are made at this stage.
6. Construction Period
Your house is built with ongoing supervision and quality control. Scheduled project updates are made with you as required.
7. Delivery
Delivery is made. In the event of any possible errors or omissions, these are rectified within a very short period of time.
8. One-year Review
One year after completion, your home is inspected, with you and the builder for any possible oversights or defects. Any errors or omissions are rectified within a short period of time.