Saint Faustin-Lac Carré, Quebec, Canada
A mixed-use lakeside community, included a boutique hotel, wellness center, spa, and exclusive villa neighborhoods, for Quebec, the Laurentian area.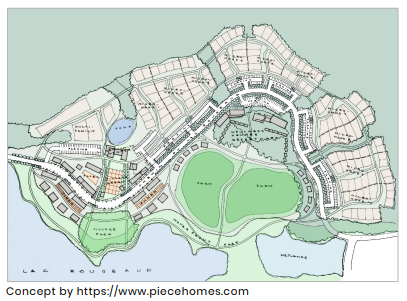 The planned community included:
Project plan
Village Center sector
8.1 acres
Micro-hoods
21.5 acres
Multi-family
4.1 acres
Wellness Center
4.3 acres
Farm sectors
8.2 acres
Waterfront Park and Village Park
7.2 acres
Total (excluding roads and green space)
53.4 acres
Mont Tremblant, Quebec, Canada
Sport and Wellness Resort, Spa, and Residences
The Gray Rocks properties including over 600 acres, of lakefront, islands on Lac Ouimet, riverfront, two golf courses an equestrian center, and ski hills presented a remarkable opportunity for a "unique to market", mixed-use sport and wellness resort.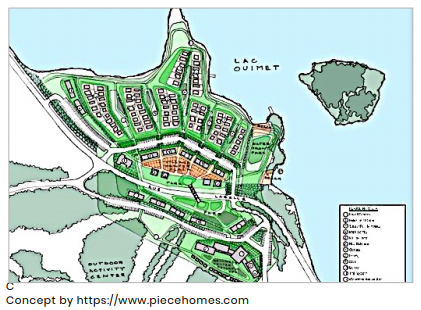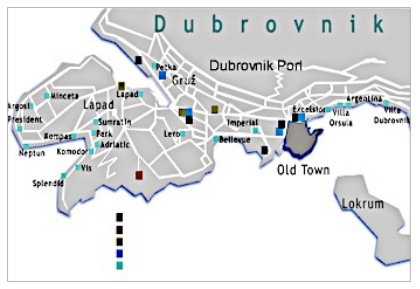 Croatia
The planned development included a gaming vessel and maritime facilities, port buildings and related infrastructure, and a port casino, hotel, and convention center.
Scope of Proposed Project
Phase 1
Gaming vessel with a passenger capacity of approximately 450-600 people to be moored in Gruz Harbour and licensed for both in port and out of port gaming.
Phase 2
Development of Gruz Harbour public facilities into A multi-purpose port facility, enhancing passenger shipping, international cruise vessels, and ferry passenger traffic.
Phase 3
To reconfigure and expand the marine infrastructure to accommodate up to three large international cruise vessels.
Phase 4
Development of a multi-modal transportation center, to include: commercial/retail amenities, a Vegas-type casino, conference facilities, and related tourist venues